Sustainable development
Blaak16 is an office building where quality manifests in many different ways. Functionally, it is equipped with all that's needed to serve as a comfortable and convenient working and living environment, for today and tomorrow. Additional social value is provided through the sustainable nature of the redevelopment, which has resulted in a BREEAM Excellent certificate and WELL GOLD certificate.
Highly insulating façades
The new façades have a minimum 4.0 sqm K/W insulation rating, and so contribute towards an energy-neutral building.
Thermal storage and district heating
The building makes use of a thermal storage system with a heat pump. This method of warming and cooling gradually adapts with warm and cold weather periods. When extreme peaks in temperature occur, the thermal storage system is supplemented with district heating. Implementation of the thermal storage system reduces energy use by around 30%, compared to a conventional system.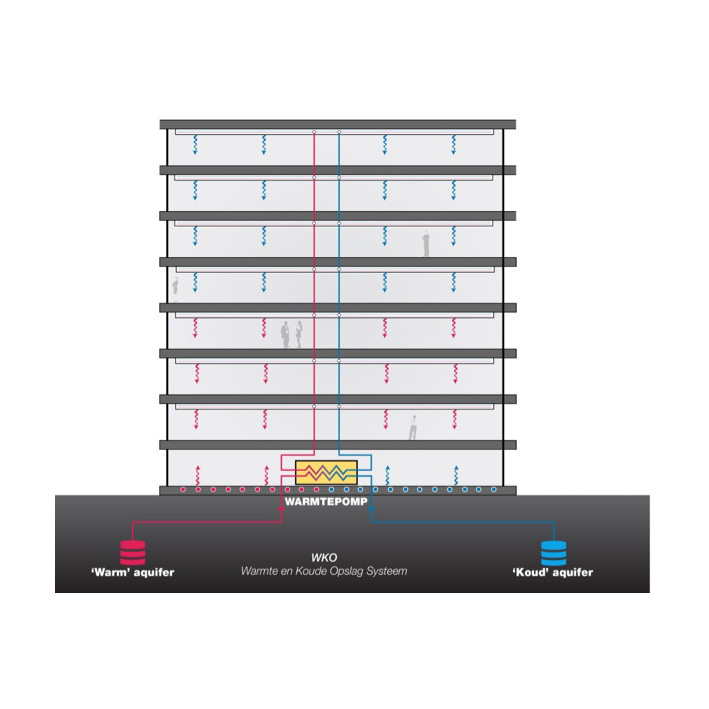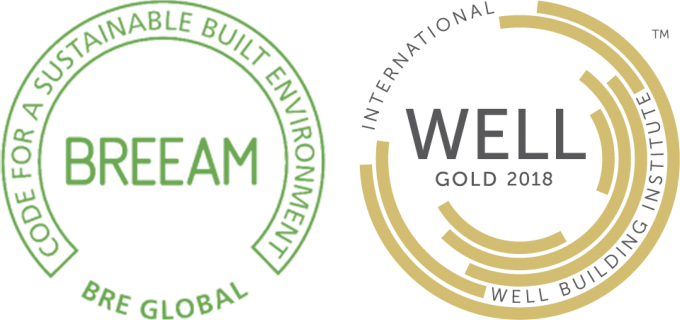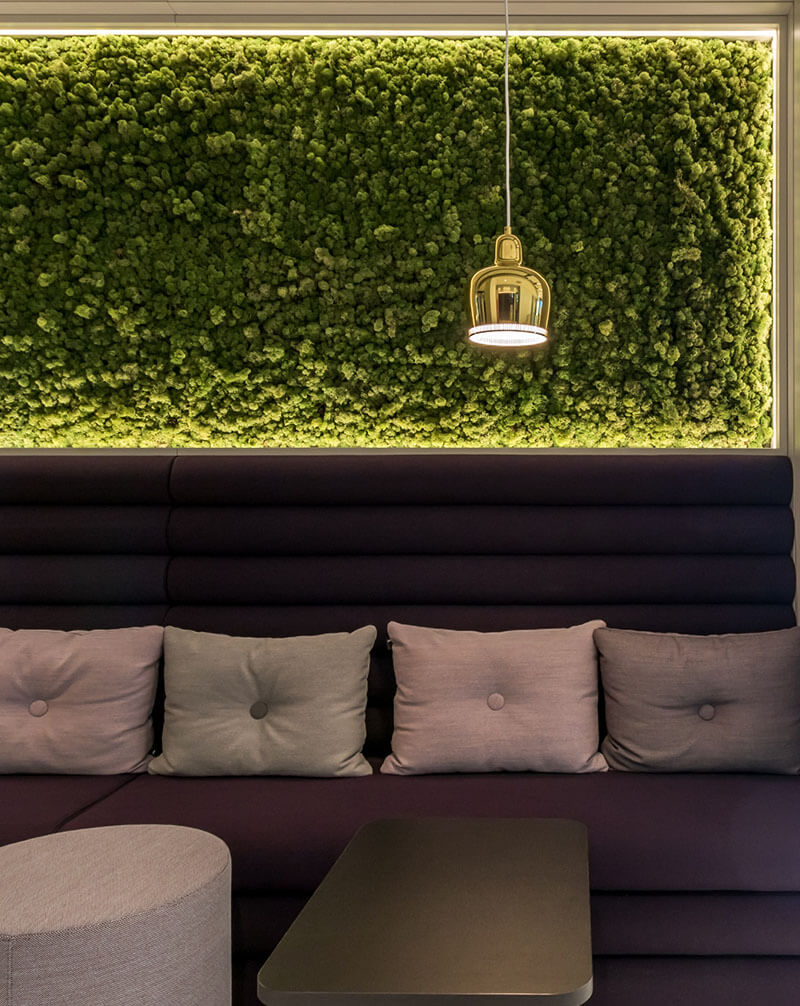 Climate ceilings
This system for heating and cooling consumes significantly less energy than traditional methods. Additionally, it ensures a comfortable indoor climate with minimal temperature fluctuations. Because each individual heating and cooling unit is independently controllable, temperatures can be adjusted from room to room. So it's also possible to open windows if required without disrupting the overall indoor climate.
Water use
The drinking water system is equipped with leak detection. All toilet facilities are fitted with water saving toilets and taps.
Lighting
The building is illuminated by energy efficient LED bulbs, which operate in combination with a presence detection system. This lighting system consumes around 50% less power than traditional alternatives, which also results in less need for cooling. Daylight-sensitive controls are positioned along the inner walls.
Sprinkler
Blaak16 is equipped with a sprinkler system. This is implemented in a compartmentalised way which facilitates excellent fire control while also enabling maximum flexibility for division of office space.